Cyclical Program Support
As certificants pass through the certification process, their journey is a series of cycles. Cycles to get certified, cycles to stay up to date and cycles to recertify.
We have built our product to work with these various certification cycles, keeping your staff and the certificants informed along the way.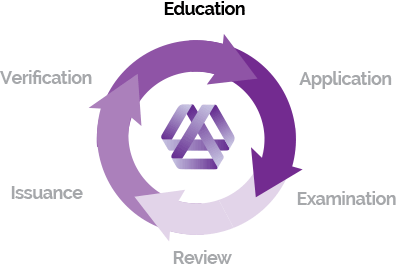 As each certification program is somewhat unique in the details of their certification cycles, Ascerteon is easily configurable to guide your certificants through the various cycles.
A certification is a lifetime achievement that requires unique, actionable events over time - Ascerteon is the tool to keep on top of it all.